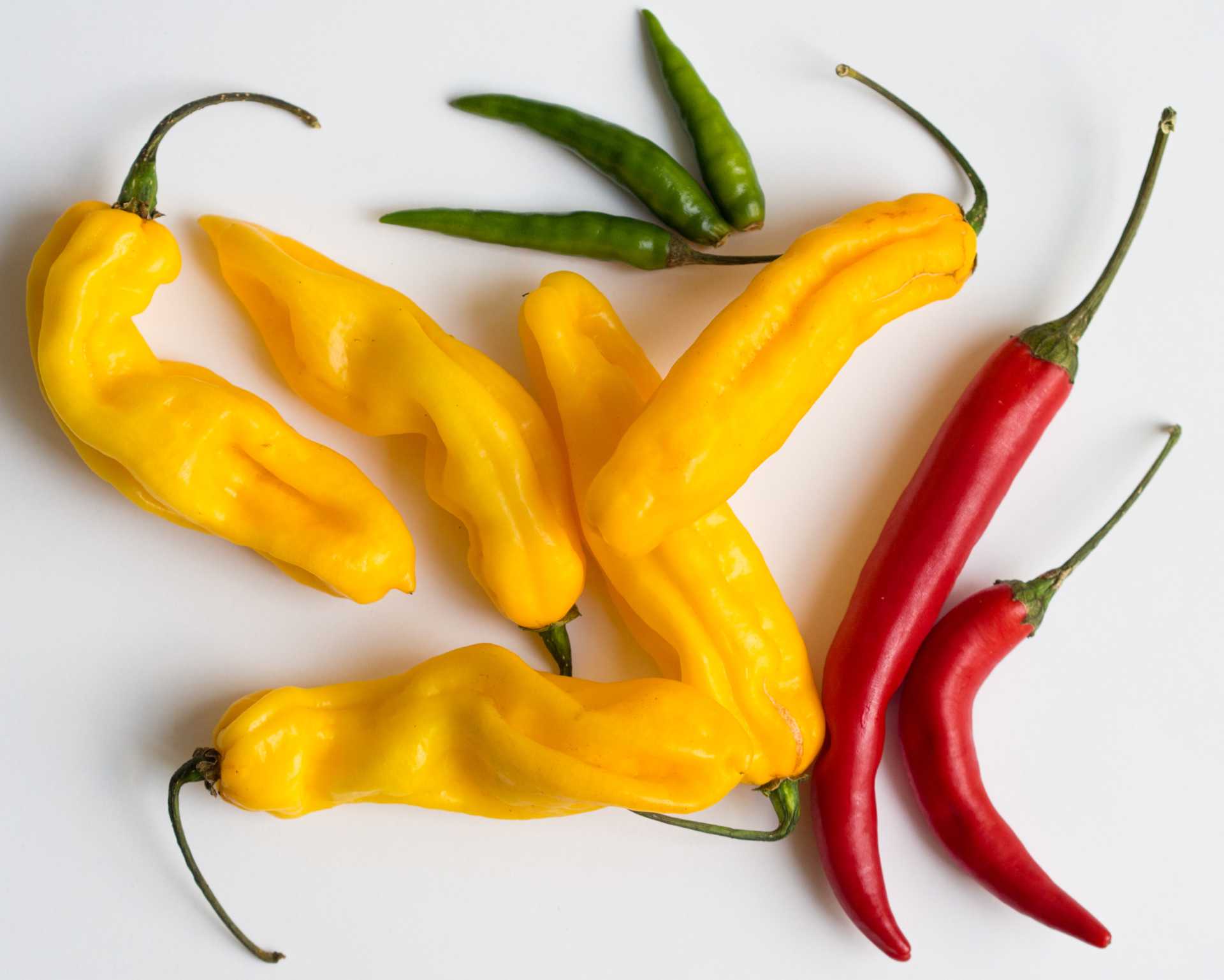 Easy
Fermented Hot Sauce
Description
This is a simple naturally fermented hot sauce. It provides a depth of flavor much greater than a simple vinegar-only hot sauce. Choose the heat that you want by varying the type of chilies and adding in sweet peppers to dilute the heat if desired.
Main Ingredients
Optional Ingredients
Materials
Instructions
Prep. and mix.
Coarsely chop the chilies and pack firmly into a non-reactive container along with the optional vinegar (Note: this recipe fills a quart jar perfectly). Pour in enough of the brine to cover peppers by 1/2"-1".

Keep peppers submerged with a weight. 'Pickle Pebbles' work well for this, although a sealed bag filled with a 5% salt brine, or sterilized stone will work also. Loosely cover with a tightly woven cloth or (preferably) seal with an airlock.
Ferment and wait...
Let sit in a dark place at room temperature to ferment for between 2-8 weeks (or longer, let your taste buds be your guide...).

When you're done waiting, blend thoroughly and add any additional vinegar/water/salt as needed to taste. This is also the time to add in the optional xanthan gum. Strain the final sauce if desired.

Final PH must be below 4.5 for long term storage. Water bath can it if you need to store it longer than 6 months, otherwise, refrigerate for optimal flavor for long term storage (1-2 years).
Note
Recipe Ideas:
Mild habanero with Anaheim peppers - (1 quart - 8 Habanero's, the remaining pound being red Anaheim's)
Med habanero with sweet peppers - (1 quart - 18 Habanero's, the remaining being roasted sweet peppers)
Roast and peel the peppers ahead of time for a nice alteration.
The 'Pickle Pebble' jar weights may be found here: https://www.amazon.com/Masontops-Pickle-Infinity-Weights-Fermenting/dp/B00V41EZNC?th=1